Jurassic World: Dominion Dominates Fandom Wikis - The Loop
Play Sound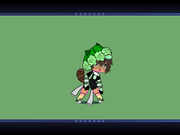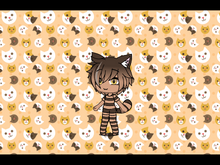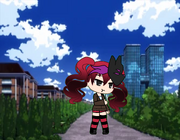 LuLua
[
]
dnn,
dfgbhn
hhh


vgbhjnm,.

LuLu is a Hybrid mix of a British Shorthair, Munchkin and Scottish Fold. He is the 7th member from a South Korean cat channel called Cream Heroes.
Appearance
[
]
LuLu is a brown-coated Hybrid cat, with darker stripes on the fur. And unlike the other cats, he has a raccoon tail. He also has a disease involving his breed mix, where one of his parents was a British Shorthair (father) and a Scottish Fold/Munchkin (mother), which died sadly.
Personality
[
]
LuLu is a very mischievous cat. He also is a glutton, lunging for whatever treats he can find. He also has fond of grooming, but during the middle of grooming a cat, if it gets too excessive, that cat will feel uncomfortable and walk away from LuLu. Whenever his owner (Claire) is shown to be voice-acting LuLu, he will sound like a high-pitched girl voice. He was originally shown to be the youngest of the cats until Claire brought in a mother cat, with two kittens. He has very little legs due to his Munchkin heritage. His enemies are DD (elder brother) and CoCo (2nd big brother).
Quotes/Catchphrases
[
]
"Hi! I'm LuLu!" (LuLu's catchphrase whenever he shows up)
"I'll be a happy and brave cat!" (When his disease was shown)
"Hi! I'm LuLu! It's gonna rain today!" (LuLu in one of Cream Heroes' intros)
"I regret nothing." (LuLu when he got taken away right after eating MoMo's food)
"LuLu never quits! Go, Shiny Magic Mouth!" (LuLu when he forced open the lounge room door)
Trivia
[
]
LuLu is a Hybrid mix of a British Shorthair, Munchkin and Scottish Fold. Due to this kind of breed mix, his father was a British Shorthair while his mother was both a Scottish Fold and Munchkin Hybrid mix.
LuLu was originally the 7th and youngest member of Cream Heroes until Claire brought in a mother cat, with her two kittens, ToTo and DoDo, who now became the regular youngest members of Cream Heroes.
LuLu loves ChuChu, but ChuChu doesn't remember what feelings LuLu is trying to express.
LuLu has a hereditary disease that affects his joints. This is caused by his unhealthy Hybrid mix of both Munchkin and Scottish Fold genes, where extra mobility was required of a Munchkin put too much strain on the softer cartilage characteristic of a Scottish Fold cat, causing it to weaken and degenerate at an early age, leading to joint pain and eventually severe arthritis. His owner made a video before explaining how this is an unethical practice, and should be discouraged due to the detrimental effect it will have on the cat's health.
LuLu doesn't respond to any name but nyam-nyam, indicating how food-driven he is.
LuLu eats anything that he likes but refuses to eat lemons and black tiger shrimp.
Unlike the other cats, he has a bushy raccoon-shaped tail.
As of 9th August, 2020, LuLu weighs 2.9kg (6.4Ib).
LuLu has a fear of getting groomed by hairbrushes.